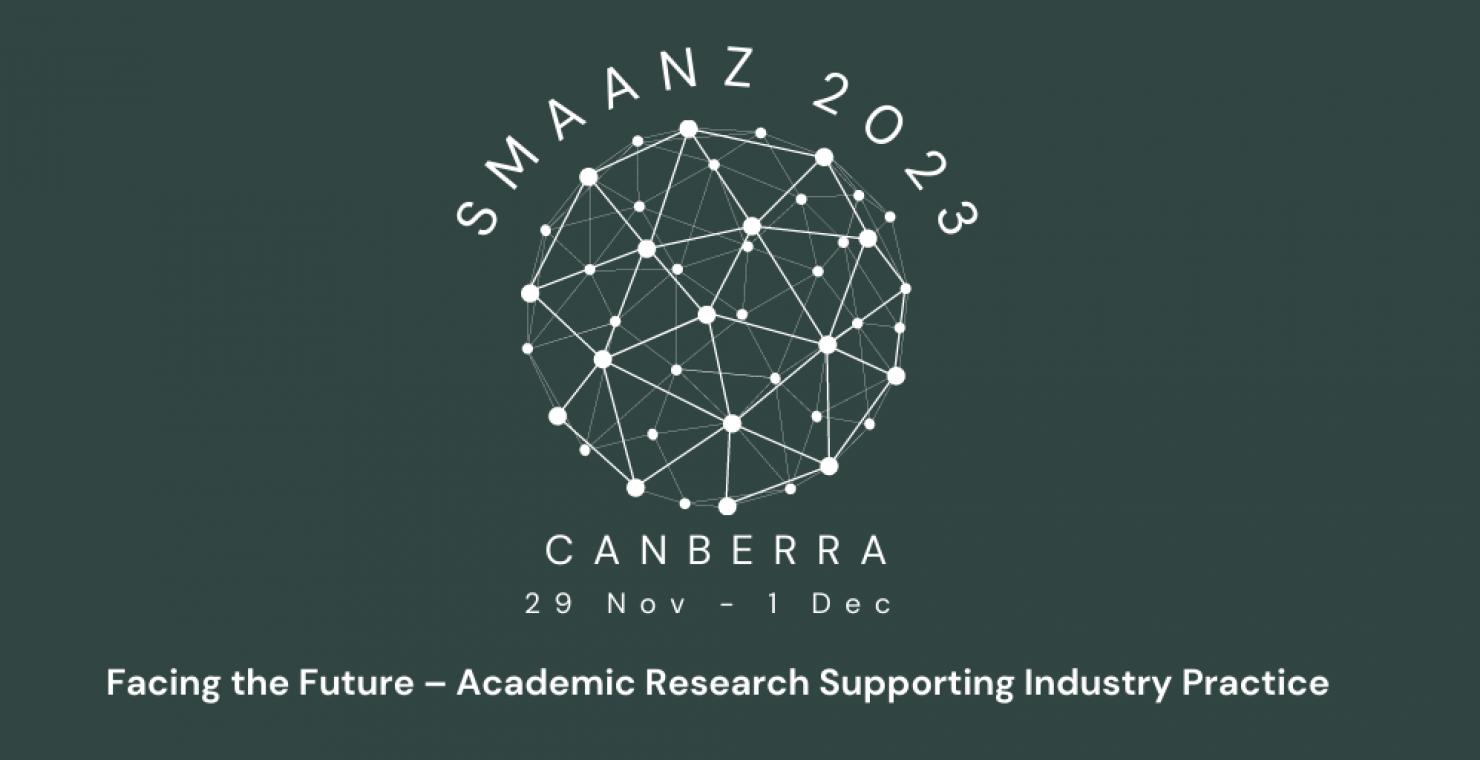 2023 Annual SMAANZ Conference
8:30am Wednesday, 29 November 2023
10:30pm Friday, 1 December 2023
University of Canberra
11 Kirinari Street
Bruce
,
Australian Capital Territory
2617
Australia
The 2023 SMAANZ Conference will be hosted by the University of Canberra and will be held in Canberra, Australia from 29 November - 1 December 2023. It will feature academic presentations, keynotes, pre-conference workshops and an HDR/PhD day. The SMAANZ conference will be held centrally at UC's main campus in Bruce, conveniently located less than 10 minutes drive from the CBD. The social and networking conference events are proposed to be held at some of Canberra's iconic tourist spots to ensure a memorable SMAANZ conference for attendees to experience some of what Canberra has to offer.
Our vision for the SMAANZ conference is ambitious: focused on connecting the Academy with industry and government.  We seek to unlock the potential of SMAANZ and the sport community to deliver a conference with an exhilarating and productive experience.  Consequently, the theme for the conference is: Facing the Future – Academic Research Supporting Industry Practice.  We believe this theme is extremely important and relevant as the various stakeholders in sport seek practical outcomes and solutions driven by evidence that allow us to face the future together.
---
Registrations are now OPEN. Early bird rates are available for registrations received and paid by 30 September 2023. 
Please note, the registration cost is inclusive of the annual SMAANZ membership fee. You do not need to add a membership product to your cart separately. The membership period will be 1 October 2023 - 31 September 2024.
If you are an existing, or previous, SMAANZ member and cannot remember your log in details, click on the "Member Login" icon at the top-right of our website, click on "request new password" and you will be emailed your log in details. If you've recently changed your email, or your membership record can't be found, please email us at admin@smaanz.org.
---
Registration Inclusions for all Rates
SMAANZ membership
Access to conference sessions 
Day catering (tea breaks and lunch as per program)
Conference Registration Rates
Early Bird rates (until Sep 30)
Full delegate all inclusive package (with welcome function and closing event included) - $800.00
Full delegate rate (no welcome function and closing event included) - $600.00
Student delegate package (with welcome function and closing event included) - $450.00
Standard rates (from Oct 1st)
Full Rate - $850.00
General Rate (no functions) - $650
Student Rate - $500.00
Additional ticket pricing, subject to availability, for social events:
---
Conference Cancellations and Refunds
Registration cancellations must be in writing to the conference organiser (conference@smaanz.org) in accordance with the conditions set out in the SMAANZ Conference and Travel Attendance Policy.
Contact Information
For any conference related queries, please contact our conference chair.