HDR Mid-Year Conference
10:00am Friday, 20 August 2021
The 2021 HDR Conference will be run in partnership with SMAANZ, CAUTHE and ANZALS. The online event will be held on Friday 20th August, 10:00 am AEST via HopIn.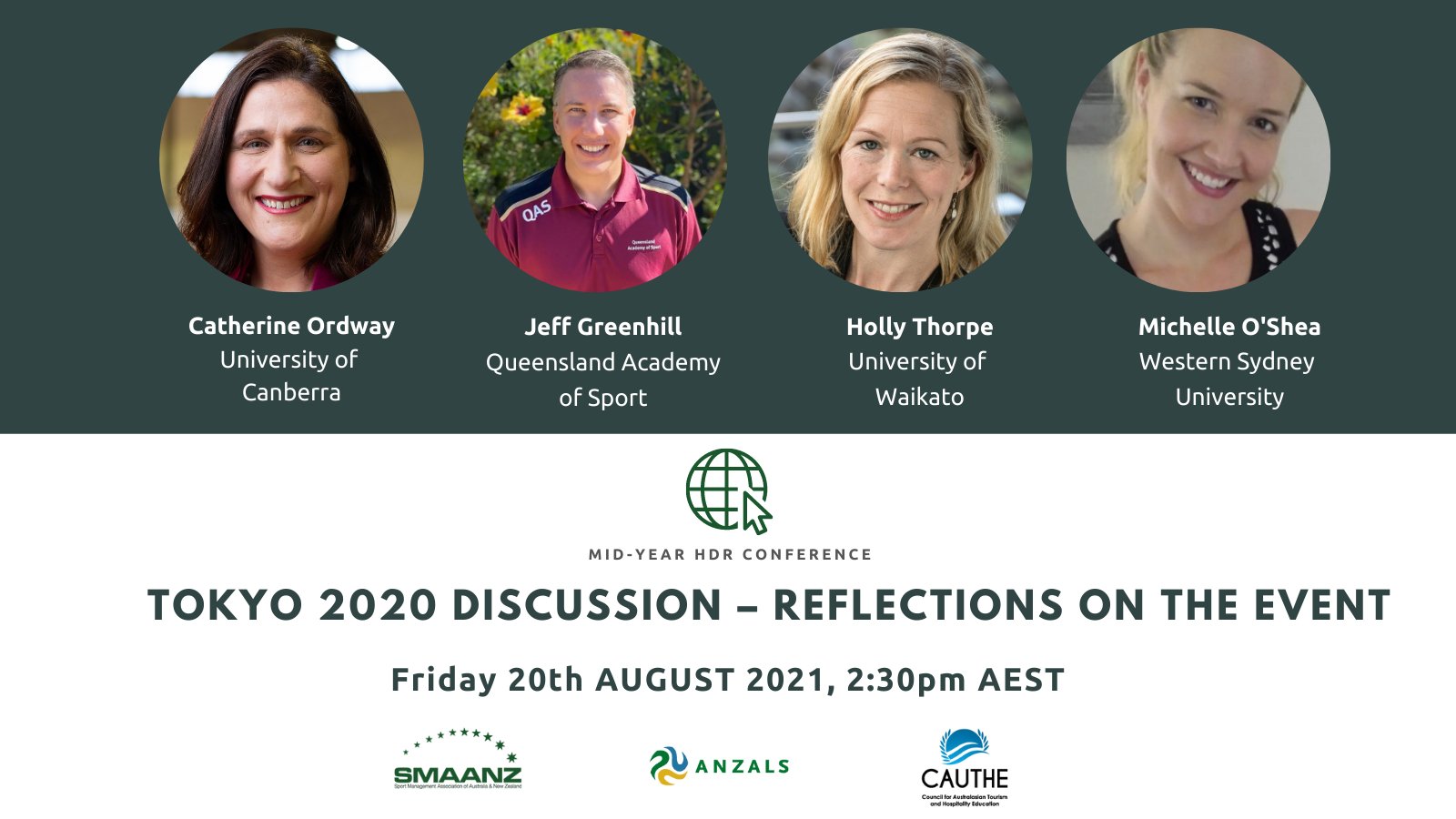 Presentations (10:00 am - 12:45 pm): In the morning sessions, students will each give 10-minute live presentations, and then receive constructive feedback from academics and their fellow students. This presentation could be a practice for the SMAANZ Conference in December, a journal article/thesis chapter, or if you're in the early stages of a Masters/PhD you could present your proposed project. This is an opportunity to develop your presentation skills in a friendly and welcoming environment, and to get feedback from external sources.  Unlike previous years, please note that attendance at the conference is not conditional on presenting. However, if you would like to present, please submit the attached abstract submission form here by 8th August 2021.
Networking (12:45 pm - 1:30 pm): During the lunch break, we will be opening our networking rooms, where you can choose to have 7 minute one on one face to face "speed networking" sessions over lunch with other SMAANZ, CAUTHE and ANZALS students. A great way to meet new people!
Panel Sessions:

1:30-2:30 pm AEST "Advice from someone who has just completed their PhD" This panel is an opportunity to hear from former-PhD students from across SMAANZ, CAUTHE and ANZALS who have recently completed their PhD. The panel will be hosted by Dr. Kim Encel with the purpose of providing advice and reflection on their PhD journey. Questions are encouraged!
2:45-3:30 pm AEST "Tokyo 2020 discussion – Reflections on the event" This panel will focus on the Olympics and Paralympics impact and the difference from the previous years with reduced capacity, socio-environmental impacts, legacy of mega-events, ethical reasoning behind this event.

Social activities: Following the online events (pending covid restrictions) there will be an in-person social event in Auckland, Canberra, Gold Coast and Melbourne. We have organised a virtual social event as a backup due to the current ever-changing environment. Please ensure you RSVP so we can book accordingly.
Contact Information
If you have any questions about the event, please contact our SMAANZ HDR Representative.