HDR Mid-Year Conference
9:00am Friday, 30 June 2023
6:00pm Friday, 30 June 2023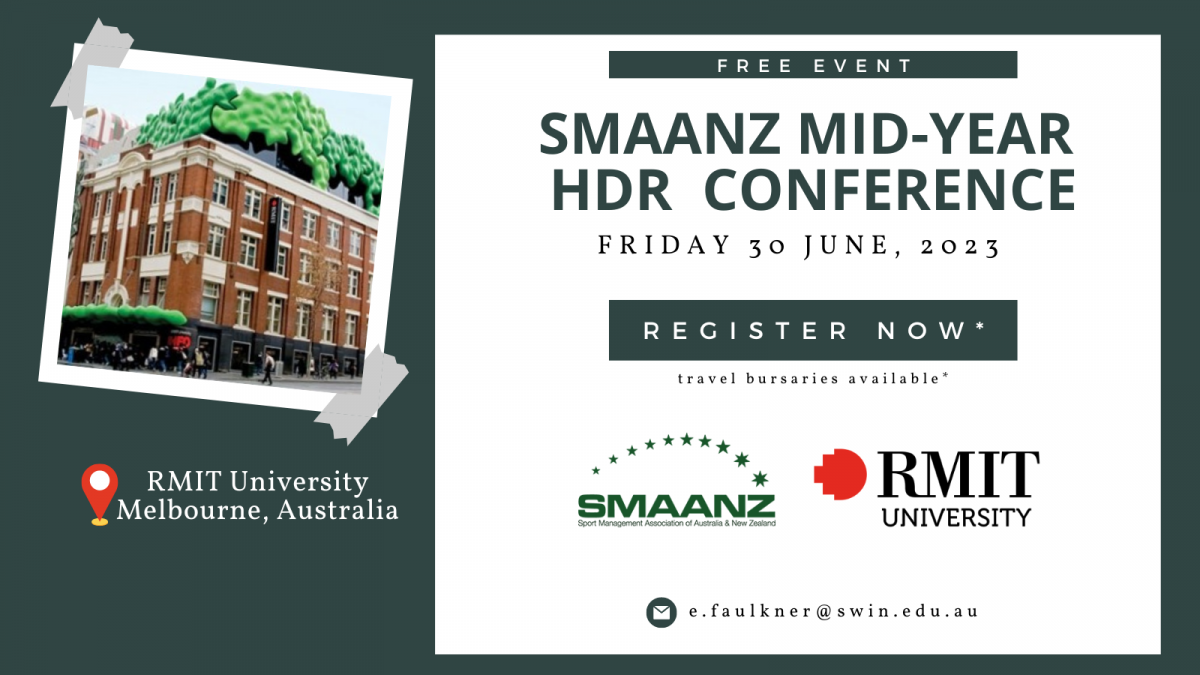 We are thrilled to announce that registrations are now open for our Mid-Year HDR Conference. The event will take place on Friday, June 30th, 2023 at RMIT University (City Campus) in Melbourne. We would be delighted if you could join us for this free event, but please note that students must be a member of SMAANZ to attend. We encourage you to share this invitation with your relevant HDR student groups and encourage them to attend and present their research. This is an excellent opportunity to present your research to your peers and the academic community. Additionally, we will be offering two workshop sessions on specific topics of interest.
We are currently accepting abstracts to present at the conference. Whether you are just starting your PhD journey or are further along, we invite you to submit a short abstract or encourage your PhD students to do so. This mid-year conference provides a great opportunity to present and workshop your research with other HDR students and academics.
If you are interested in attending the conference, please register through the following link (and indicate if you wish to present): https://forms.gle/Gq8hQ2SSUMjBHNb77
Here is some information about the conference, including a tentative schedule (please note that all times are approximate and subject to change based on feedback and communication):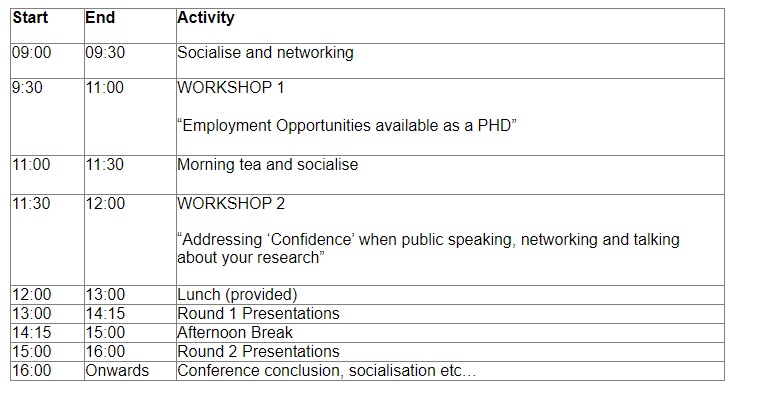 If you are a current student member of SMAANZ as of March 31st, 2023, you are eligible to apply for a bursary to attend the HDR Conference in Melbourne. The bursaries available to Australian (interstate) students are up to $250, and up to $500 for New Zealand students to cover flights and accommodation expenses. Please keep in mind that a maximum of eight bursaries will be awarded at the discretion of the SMAANZ board. The bursary program is only open to current SMAANZ student members as of March 31st, 2023. If you are interested, please contact SMAANZ (info@smaanz.org) to apply.
The cost of attending the conference is included in your current SMAANZ student membership. If you are not currently a member, you can sign up for an annual membership ($20) through the SMAANZ website at http://smaanz.org/membership/.
If you have any questions, feedback, or suggestions, please don't hesitate to contact Ellie (SMAANZ Student Rep at efaulkner@swin.edu.au).
Contact Information
If you have any questions about the event, please contact our SMAANZ HDR Representative.