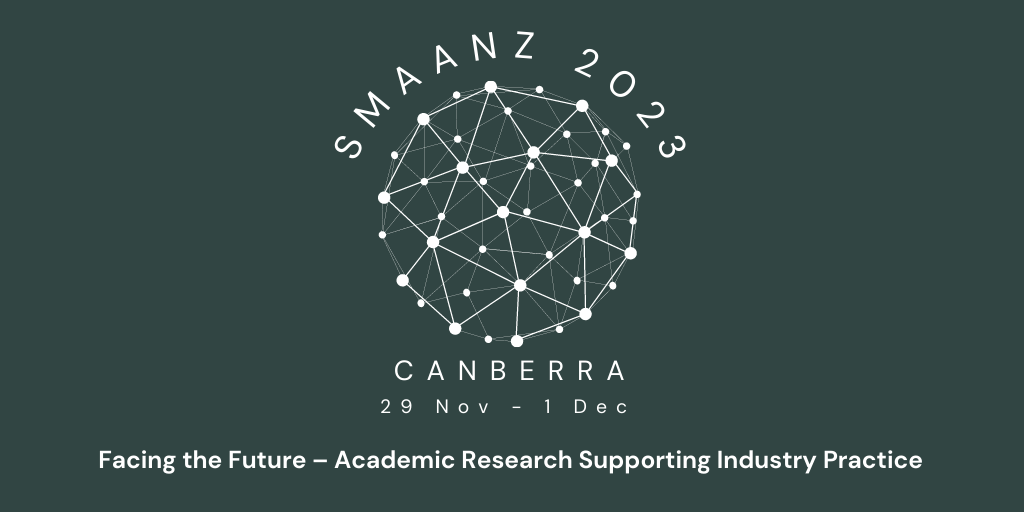 The 2023 SMAANZ Conference will be hosted by the University of Canberra and will be held in Canberra, Australia from 29 November - 1 December 2023. The conference chair is Stirling Sharpe.
Our vision for the SMAANZ conference is ambitious: focused on connecting the Academy with industry and government.  We seek to unlock the potential of SMAANZ and the sport community to deliver a conference with an exhilarating and productive experience.  Consequently, the theme for the conference is: Facing the Future – Academic Research Supporting Industry Practice.  We believe this theme is extremely important and relevant as the various stakeholders in sport seek practical outcomes and solutions driven by evidence that allow us to face the future together.
Key Dates
Conference opening/call for papers on May 1, 2023
Conference registration opens: Early June
Deadline for abstract submission: 11.59 pm (AEST) on June 30, 2023
Notification of acceptance of authors and presenters by July 31, 2023
Early bird registration closes on September 30, 2023
Conference registration closes on November 18, 2023
Call for Abstracts - Open now!
On behalf of SMAANZ and the Conference Organising Committee, we invite you to submit an abstract for presentation at the conference. We welcome abstracts on a broad range of topics including 1) management, leadership, governance, and marketing of sport, 2) sport development, 3) impacts of sport, 4) sport media and communications, 5) sport and culture, and 6) sport innovation. For the 2023 conference we are also inviting abstracts for the ever-popular Enlightening Talk format, in addition to our traditional conference presentations. Abstracts should be submitted via our online portal by 11:59 pm AEST, June 30th (Australia), in line with the submission guidelines. Please note there will be no extensions to this deadline.
Submission Guidelines
All abstracts submitted for presentation at the conference must contain original research that has not previously been presented, scheduled or under review for presentation, published or accepted for publication, and if under review, must not appear in print before the conference.
Abstracts must be 500 words or less. Please include the full names of the author(s) and institutional affiliation. Abstracts should not include figures and tables. Include in-text citations but NOT a list of references - an acknowledgement of relevant prior research and sources of words, ideas and data is expected.
Authors' names may not appear on more than two abstracts and subsequent presentations, except for research supervisors on first-author student submissions. In such cases, please indicate the author who is a research supervisor.
Abstracts should be submitted as text in the form (limited to 500 words). We will not be accepting any abstracts via email submission.
Program Overview
Wednesday 29th November
Pre-Conference workshops (optional)
HDR student session
SMAANZ Board Meeting
Physical activity with the Indigenous Marathon Foundation
Evening Welcome Event @ popular Canberra CBD function space
Thursday 30th November
Full day conference
Keynote speaker
HDR social event
Physical Activity with the Indigenous Marathon Foundation
Free evening for conference attendees
Friday 1st December
Full-day conference
Keynote speaker
Enlightening Talks
Physical Activity with the Indigenous Marathon Foundation
Closing Dinner at the National Portrait Gallery  
Registrations
Registrations for SMAANZ 2023 will open on Early June 2023
Please note, the registration cost for SMAANZ 2023 will be inclusive of the annual SMAANZ membership fee.