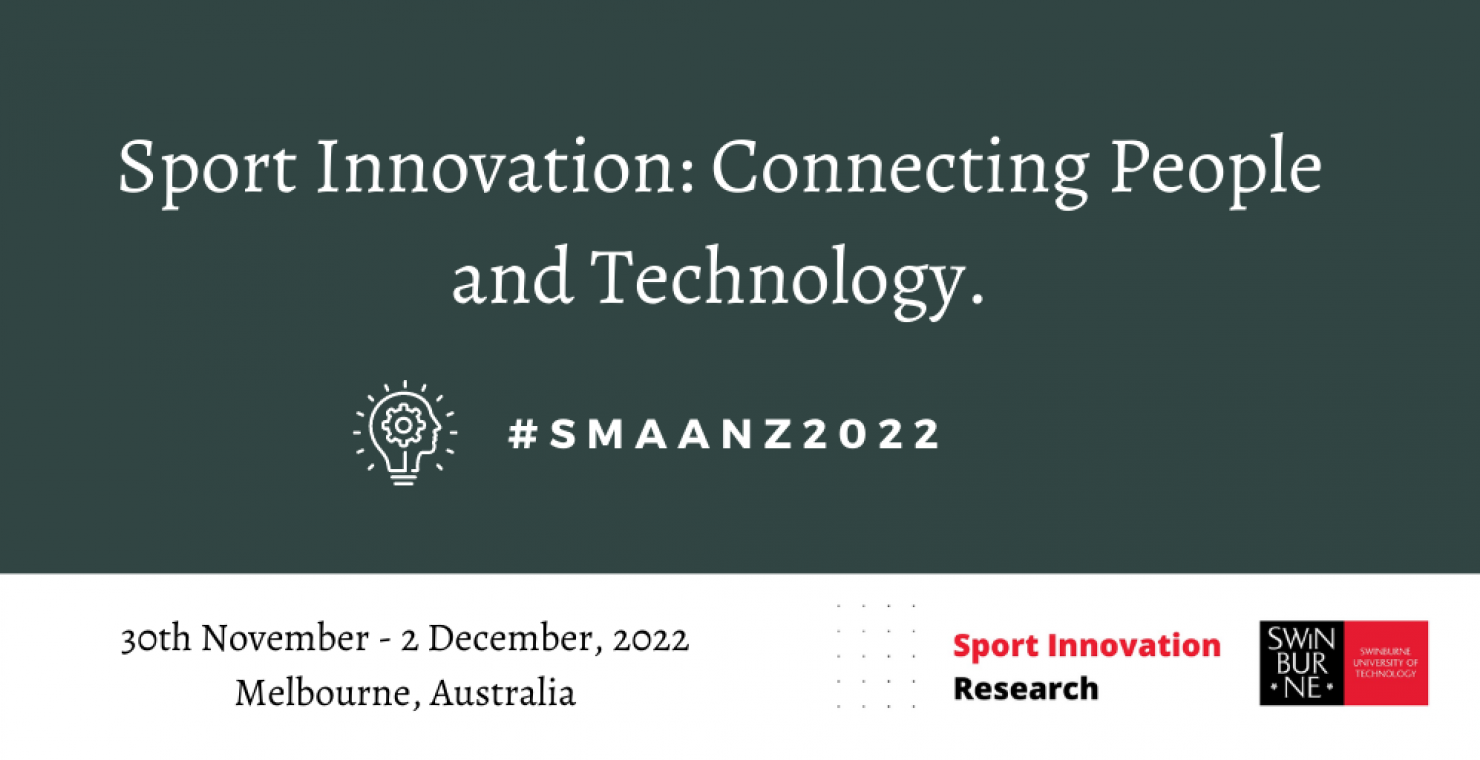 2022 Annual SMAANZ Conference
9:00am Wednesday, 30 November 2022
10:00pm Friday, 2 December 2022
Swinburne University of Technology
Melbourne
,
Victoria
3122
Australia
The 2022 SMAANZ Conference will be hosted by the Swinburne University of Technology - Sport Innovation Research Group. It will feature academic presentations and enlightening talks, keynotes, pre-conference workshops and an HDR/PhD day, as well as a student case study competition. The conference sessions will be held on Swinburne's Hawthorn campus (15 mins from the CBD), with events and functions showcasing Melbourne and its world-class sporting precinct.
Registrations for SMAANZ 2022 will open in June 2022. Early bird rates are available for registrations received and paid by 30 September 2022. All prices listed are in AUD and include GST of 10%. 
Please note, the registration cost is inclusive of the annual SMAANZ membership fee. You do not need to add a membership product to your cart separately. The membership period will be 1 October 2022 - 31 September 2023.
If you are an existing, or previous, SMAANZ member and cannot remember your log in details, click on the "Member Login" icon at the top-right of our website, click on "request new password" and you will be emailed your log in details. If you've recently changed your email, or your membership record can't be found, please email us at admin@smaanz.org.
Registration Inclusions for all Rates
SMAANZ membership
Access to conference sessions 
Day catering (tea breaks and lunch as per program)
Conference Registration Rates
Early Bird rates
Full delegate all inclusive package (with welcome function and closing event included) - $750.00
Full delegate rate (no welcome function and closing event included) - $550.00
Student delegate package (with welcome function and closing event included) - $400.00
Standard rates (from Oct 1st)
Full Rate - $850.00
General Rate (no functions) - $650
Student Rate - $500.00
Additional ticket pricing, subject to availability, for social events:
Please note, these will need to be added to your cart separately.
Conference Cancellations and Refunds
Registration cancellations must be in writing to the conference organiser (conference@smaanz.org) in accordance with the conditions set out in the SMAANZ Conference and Travel Attendance Policy.
Conference Partner

Contact Information
For any conference related queries, please contact our conference chair.